I've been working on a pretty summer dress (in a patriotic red and blue floral cotton voile) off and on for the last 4 or 5 weeks. Normally a project like this wouldn't take quite so long, but this pattern has set me back a few times and I had to walk away for a bit and start fresh.
I saw this dress in the April 2014 issue of Burda Style Magazine (British version) and immediately went and bought fabric and supplies
When I went to trace the pattern I realized with horror that it was in tall sizes. I am petite (5'2").
Not to be defeated, I began complex pattern alterations to shorten the bodice. This bodice is made up of many, many pieces and this took some time to get right.
Now I am finished sewing the bodice and I'm so pleased I wanted to share a "progress report."
One of the things I love about Burda patterns is the detail. Initially the garment may look simple, but once you get in sewing it the intricacies become more apparent.
Here's some of the details I love in this dress:
Seam lines
. Beautiful princess seam shaping in the bodice and a unique bib front construction. Also pretty little cap sleeves.
Button loops
. Let me tell you that sewing a 1/8" wide tube of fabric and turning it inside out takes some patience but it is such a couture sort of touch. I LOVE them.
Pleats.
Lest you think Burda ignored the back look at these beautiful pleats!
Here is a photo from the magazine of the finished dress (on a really tall girl).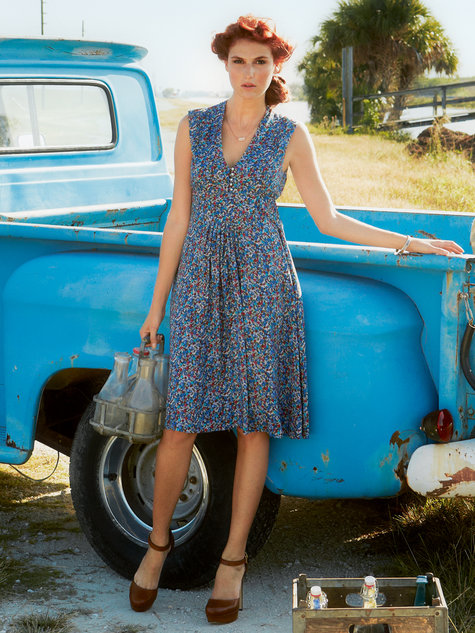 Make something beautiful! (and challenging!)
Jen